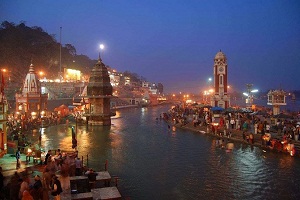 Vishvakarma Tour And Travel is one of the leading travel agencies of Haridwar, Uttarakhand specializing in quality tours. We have over 20 years of experience in the travel and tourism industry. Our taxi service is available round the clock. We provide safe and reliable taxi hiring services for short and long distance journeys throughout Uttarakhand. From Hariwar, our cabs can take you to any desired place in Uttarakhand, Kumaun And Garhwal.
As a reliable travel company with about 20 years of experience to its credit, Tour And Travels is proficient in organizing well planned holidays whether it is a family vacation, a trip with friends, an office tour etc. With us client can also get customized & specialized holiday tours & travel services. We provide top quality services to clients and ensure that they have a memorable trip.
Our services are designed to cater to your personal, leisure or corporate travel. Our car rental services will fulfill all your aspirations of a safe and comfortable travel. We are more than ready and eager to service the tourists visiting Uttarakhand and especially Haridwar. We understand that every successful travel package should be personalized to the visiting tourists. We proudly state that our staff is highly skilled and motivated. We give personal attention to each and every client.
We have close business associations with hotels to suit the need of every traveling tourist. We provide excellent rates and value for money for our esteemed tourists visiting Uttarakhand. Given an opportunity to serve, we are sure to come up to everyone's expectations by providing quality taxi services in Haridwar, Uttarakhand.
Why Choose Vishvkarma Travels in Haridwar, Uttarakhand:
Quick Response
Experienced Office Staff
Local Knowledge as we operate from Haridwar
Amenities for comfort
Tailor made Tour Package
A Passion For Quality – No Compromise
Independent Choice, Unbiased Advice