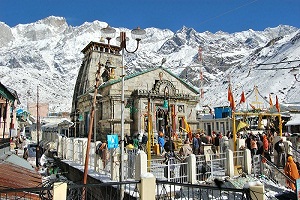 Kedarnath temple is one of the sacred pilgrimage centre in Northern India,located on the bank of Mandakini river at an altitude of 3584 meters above sea level.The historical name of this region is "Kedar Khand".Kedarnath temple is a part of Char Dhams and Panch Kedar in Uttarakhand and one of the 12 Jyotirlingas of Lord Shiva in India.
Kedarnath is flanked by breathtaking snow-capped peaks, making it the most remote site among all four Char Dham sites. But each year the followers of Lord Shiva visit this holy temple.The scenic beauty of Kedarnath town attracts lots of tourists from all over the world. You will find it quite crowded during the summer season (May and June). In the month of April to August thousands of devotees come to visit the Kedarnath Temple. During Winter season , Kedarnath is closed for six month due to Heavy snowfall and Extreme Cold weather.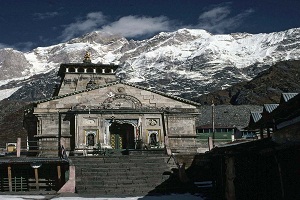 Kedarnath Dham Yatra Tour Package – (3-4 Days by Taxi/ 3-4 Days by Bus)
Day 1 : Haridwar to Guptakashi/Sitapur. En route, you can enjoy the magnificent view of the river Mandakini. In the evening, we reach Guptkashi/Sitapur and check in, in hotel for dinner and overnight.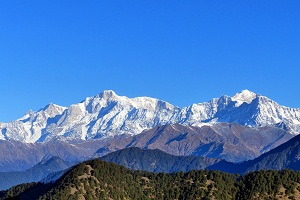 Day 2 : After breakfast, we move towards Gaurikund, with your packed lunch. After a 16 or 32 km journey, you further trek to reach the destination. On the way, we halt for lunch and regain the trek to reach Kedarnath by late afternoon. On arrival, we go to the hotel and freshen up. After this you can go for darshan and pooja at the Kedarnath Temple. You can also visit Adi Shankaracharya Samadhi, located at the back of the temple. After this, you return to the hotel for dinner and overnight stay.
Day 3 : After breakfast at Kedarnath, we once again resume trekking towards Gaurikund. On arrival, we drive back to Guptkashi/Sitapur for dinner and overnight stay.
Day 4 :After breakfast, we leave for Haridwar. On the way, we have lunch and resume the journey, thereafter. If time permits, we will also visit Devprayag. This is confluence of rivers Alaknanda and Bhagirathi, which are collectively called as Ganga. In the evening we reach Haridwar.